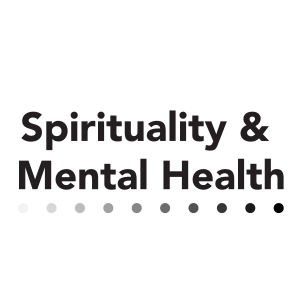 Spirituality can be a source of solace or struggle. Yet people want to talk about it. And for too long mental health has excluded spirituality and religion. The conversation on these topics opens up a new lens to see the whole person sitting in front of me.
I met Kitty Dukakis at the 2018 CJP/Ruderman Foundation event on mental health inclusion in synagogues. We share a passion for breaking down the stigma of mental illness, and together we launched a Spirituality and Mental Health Discussion Group at Kehillath Israel in Summer 2018. I ran two sold-out groups at KI and then another group at Temple Emeth in Fall 2018. Now, with Kitty's blessing, I am leading the expansion to other synagogues outside Brookline.
I am thrilled to introduce this discussion to a wider audience as a way to address mental health stigma, increase inclusion, and explore mental health in a holistic way. I am available for group facilitation, workshops, trainings, consultations, and speaking engagements.
"Splendidly done. Facilitator skillful, warm, and engaging. But even more important, the level of authenticity and trust shown by the participants was inspiring. Very worthwhile."    – Loneliness Workshop participant, December, 2020
I offer:
5-week Spirituality and Mental Health Discussion Group
How are spirituality and religion connected to mental health? Members share how spirituality is (or is not) a part of their lives, and explore how spirituality and mental health impact each other.
1-2-hour Spirituality and Mental Health Workshop
A 15-minute talk about the intersection of spirituality and mental health, followed by an interactive small-group exercise based on current curriculum used at McLean.
20-minute Dvar Torah (exploration of Jewish text) on Spirituality and Mental Health
Connecting the week's parashah (Torah portion) to the pioneering work of McLean's Department of Spirituality and Mental Health and the need for mental health inclusion.
Training and Consultation
Guidance on best practices for lay leaders to incorporate spirituality and mental health offerings in various communities. Can be one-time or ongoing, depending on needs.